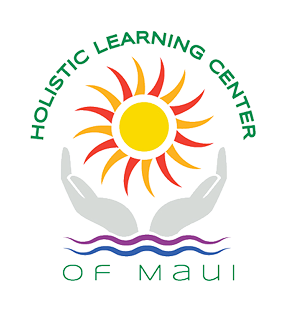 About the Holistic Learning Center of Maui, LLC
Letter from Susan Varsames,
Founder of the Holistic Learning Center of Maui, LLC
Welcome!
The Holistic Learning Center has been designed to open your mind to the possibilities of achieving your best and healthiest self.
The mission is to support your quest for learning as it relates to physical, emotional and spiritual health, clear cognitive processing, and behavioral support necessary to reach your maximum potential.
The center offers expertise in CranioSacral Therapy, Reiki Sessions and training, floating therapy and learning to use botanicals for wellness. Holistic alternatives to support your healing include yoga, meditation classes, and emotional release work. In addition, classes are taught to teach the importance of eliminating toxins from their home and body. Classes are offered to demonstrate how to use essential oils for making home products such as cleansers, sunscreen, lip balm, skin care products, and combinations for organic gardening.
Please reach out for further information at 808-222-7981 or through e-mail on our contact page.
Warm Aloha,
Susan Varsames, M.A. Ed., CAS, RM
Holistic Learning Center of Maui, LLC
Susan Varsames, M.A. Ed.
CURRICULUM VITAE
Undergraduate Degree: New York University: 1983 in Educational Psychology and Special Education
Graduate Degree: New York University: 1988 in Early Childhood Special Education
Founder and owner of Holistic Learning Center in White Plains, NY combining nutrition, special education, oral motor speech therapy, Applied behavior Analysis, Cranio Sacral Therapy, Reiki, Holistic Ocean Therapy, and sensory integration OT for children birth through adulthood
Founder and owner of the Holistic Learning Center of Maui offering Cranio Sacral therapy, Reiki, floating therapy, meditation classes, parent consultation for special education and behavioral intervention and consultation in essential oil use for health and wellness goals. Both sessions and training classes are offered.
Staff trainer for special education programs/school districts for 35 years
School district consultant for special education programs for 30 years with emphasis on opening classrooms and supporting staff where ABA, Floortime, and TEACCH methodology are utilized, specialty in behavioral interventions
Trainer for Applied Behavioral Analysis for Westchester County Dept. of Health/ Early Intervention Unit as well as several public and private schools including college courses for over 30 years
Cranio Sacral Therapist for ages birth through adults: trained at Upledger Institute: Courses of Study include CST 1 and 2, Somato Emotional
Release 1 and 2, CST for Pediatrics, Visceral manipulation 1, and Bio Aquatics for Dolphin Assisted Therapy
Reiki Master: Trained at The Open Center in NYC for for Usui and under William Rand, Founder of the International Center for Reiki Training, for Karuna and Holy Fire: Able to teach Reiki Levels I and II and Karuna
Reiki Researcher for ICRT for Harvard Study
Bio-Acoustic Researcher for the use of sound therapy
Certified Chopra Meditation Instructor for Primordial Sound Therapy
Program Director for early childhood special education programs for 15 years
Consultant and advocate for special education district committee meetings
Team leader for multi-sensory evaluations for children with special needs
Conference presenter in the fields of Autism, Sensory Integration Dysfunction, holistic approaches, and intervention for birth- adulthood for over 35 years
Member of the Council for Exceptional Children, Autism Society of America, NY Autism Network, Autism Research Institute, Organization for Autism Research, and Developmental Delay Resources, International Center for Reiki Training and International Association of Reiki Professionals
Author of several articles and publications in the field of educating, advocating for, and providing services for the population with learning disorders including I've Just Been Told and Envisioning A Bright Future, Chapter on Operant Conditioning, ABA, and alternative treatments. Monthly writer for Holistic Education column for Best Version Media, Inc.
Adjunct Professor for N.Y Chiropractic College & Bank Street College of Education teaching Early Childhood Assessment, Understanding the Learner with Autistic Spectrum Disorders, and Applied Behavior Analysis. (retired after 17 years)
Trained in the utilization of NDT and Sensory Integration techniques to enhance language, learning, and motor skills
Trained in implementing use of augmentative communication systems including PECS, iPads and electronic communication boards
Trained in Advanced Listening Therapy for learners with auditory processing and motor dysfunction through Vital Sounds
Trained in DAN! (Defeat Autism Now!) Protocols for parent training and referral purposes and has attended annual conferences
Parent Trainer and presenter for monthly school district meetings/ Special Education PTA meetings
Former Board Member for non-profit organizations such as Heartsong, Communities That Care, Foundation for Children with Autism, Envision NY, and Holistic Living Communities.
Supervisor for Graduate Students and new professionals and mentor for Science Research High School students
Fluent in the use of medical devices: BEMER and Trinfinity 8 sound healing devices
Conversational Spanish and American Sign Language
References available upon request