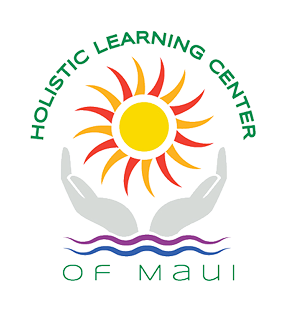 Wellness Retreat Day at the Holistic Learning Center of Maui, LLC
This retreat day is a five hour opportunity to take a deep dive into your meditation and self healing practice.
Date: TBA
Time: 9 AM – 2:30 PM
Location: Holistic Learning Center of Maui, Launiupoko, Lahaina 96761
Investment: $175
Self Healing Through Meditation, Reiki and Yoga with Susan Varsames
Embark on a 7-day journey of transformation, rejuvenation, and self-discovery on this immersive healing retreat. Led by Susan Varsames, cocoon yourself in the heart of Costa Rica's lush paradise, Guanacaste, at the exquisite Hotel Bahia del Sol. This retreat blends invigorating daily yoga and meditation practices, immersive nature excursions, and holistic wellness teachings to guide you towards unlocking your healing potential.
Indulge in a realm of tranquility, surrounded by the soothing rhythms of the Pacific coast, and be nourished by deliciously fresh meals. Your retreat includes 6 nights at the oceanfront Hotel Bahia del Sol, daily breakfasts and dinners, airport transfers, and an exhilarating full-day adventure that introduces you to Costa Rica's vibrant wilderness through ziplining, horse riding, water slides, and hot springs. As you delve deeper into your practice and into the heart of nature, find harmony within yourself, and awaken to the boundless potential that lies within your grasp. This retreat is a pathway to holistic well-being and an awakened life.
Included
6 nights at Hotel Bahia del Sol
Shared occupancy in accommodation
All breakfasts
All dinners
Lunch on day 3 (during Buena Vista Mega Combo Adventure excursion)
All wellness sessions and excursions described in the itinerary
One group airport arrival transfer
One group airport departure transfer
Date: May 12 – 18, 2024
Location: Hotel Bahia del Sol – Guanacaste, Costa Rica
Investment: $2,995 / person

Floating and Sound Healing: One Day Retreat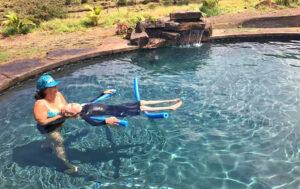 Floating
Imagine floating in a 91 degree salt water pool and melding into the water as you receive craniosacral therapy and reiki services. The deep relaxation offers a unique opportunity to release discomfort and rejuvenate the entire body.
Sound Therapy: Trinfinity 8 and Ascension 11
Fractals of sounds are delivered through headphones and crystals as you rest on a comfy inclined table. Trinfinity 8 music is chosen individually from healing protocols and modified for your needs. Ascension 11 music is chosen for a variety of emotional and/or spiritual goal such as "I am loved," or "I am healed."
Sessions occur within the hour of Reiki for an additional $30.
Sessions can also be done virtually for $30 by appointment.
Dates: May 12, 2023
Time: 9 AM – 2:30 PM
Location: Holistic Learning Center of Maui, Launiupoko, Lahaina 96761
Cost: $200
Four Day Retreats
Customized Dates for each group. Call 808-222-7981 to arrange.
Price range for multiple therapies each day to include yoga, meditation, reiki, craniosacral therapy, massage, ice plunge and sauna treatments, etc. is in the $2500 range per person depending upon menu choices, therapy choices, and number in your group.