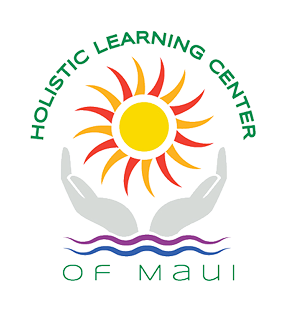 We are grateful to work with such wonderful clients. Mahalo to you all!
Thank you for opening my eyes and heart to a whole new spiritual world.
I am so grateful for Susan and her amazing classes and workshops on her beautiful Maui property – they have been life changing for me!

I have a nine year old son with autism who has been receiving services from HLC for the past four years. We have had well trained, professional, hard working therapists throughout that time. My son has made so much progress as a result of their efforts.
Susan Varsames is one of the most effective professionals in the field of ASD due to not only her massive acquisition of knowledge from studying and working with the kids, but also because of her intuitive sense of how the kids are processing the world around them. She has shared her knowledge and perspective with so many others in her most generous and patient manner that there has been an exponential increase in the understanding of how to deal with kids with ASDs and what it is like to walk in their shoes.
I have been using the BEMER (medical device) for assistance in healing fractured ribs.  I truly believe the BEMER has been instrumental in my rapid healing.  I just topped off several weeks of BEMER therapy with an intuitive Reiki session with Susan, and I am well on my way to full healing.  So very blessed and grateful.
★ ★ ★ ★ ★ – Facebook Review
It's such an amazing place to do your treatments and Susan Varsames is so professional. She helped me so much on every level.
She is the most amazing healer I've been to, and I can feel the difference every time I leave from her session.
★ ★ ★ ★ ★ – Facebook Review
I took a floating class with Susan today, and it was incredible! I learned so much and had a transformational experience. My mind and body feel amazing, and ideas have been flowing through me all day! Her little piece of heaven on Earth is peaceful and beautiful. I'm so excited to experience her other offerings!

There is nothing more nurturing to the soul than a visit to the Holistic Learning Center of Maui and a session with Susan. She is an angel on earth!
Susan is a master-level healer, highly skilled, and genuinely compassionate.  Her treatment center is calm, serene, full of healing energy.
I love Susan's method of teaching Reiki because it gave me a more in-depth and hands-on learning to fully experience the practice.
CranioSacral Therapy with Susan alleviated so much of my chronic back pain during pregnancy.
I never know what my issue is going into a Reiki session, but Susan sure knows how to bring it to the surface and help me release my subconscious blockages.

The setting of HLC is so beautiful and serene, you will feel at ease the moment you arrive.
Susan is an incredibly skilled and intuitive practitioner.
Susan's holistic approach provides deep and meaningful treatment for body and soul.
Let Susan float your cares away.
The Holistic Learning Center of Maui has such a serene atmosphere. My son and I benefited from the Reiki services. I highly recommend checking them out.
Susan's special education sessions with our one-year old son closed major gaps in his development, and put him on an entirely different trajectory for long-term learning. We love our Auntie Susu!"
Susan is an extremely knowledgeable professional who immediately sets your mind and spirit at ease – then the real healing work begins!

When I am in a session at HLC Maui, there's a calmness created within me. In your wellness center, Susan takes her time and really gets to the point of the problem. Every time I've had reiki, I feel like I'm a new person walking out. It enables me to release the trauma or anxiety I had before I started. I'm eternally grateful for the sessions and all it brings to my life.

Combined with learning about the health benefits of the use of essential oils, my experience at the Holistic Learning Center of Maui was a life changing experience.  Sue has a phenomenal mind with a seemingly infinite amount of knowledge and an incomparable amount of compassion for everyone around her, I can't wait to return for more!!
I am a contractor with chronic back issues. If it weren't for craniosacral therapy and the BEMER I would be on daily pain medication. With these alternative therapy's I have found relief and I am able to continue with making a living doing what I love.
★ ★ ★ ★ ★ – Facebook Review
My visit to Maui ended with a Reiki session and it was exceptional… Mahalo Susan and I'll be back.
★ ★ ★ ★ ★ – Facebook Review
I just completed the Reiki level 1 refresher course in the water…and I'm beyond words at this point. Susan is such an incredible facilitator. She's humble, compassionate and a wealth of knowledge and wisdom. Being able to learn the art of self healing in her amazing healing space was an unforgettable experience.
★ ★ ★ ★ ★ – Facebook Review
Wow! What a beautiful healing center in one of the most magical places, Maui. I participated in the most amazing Reiki circle at the Holistic Learning Center of Maui with Susan and other lovely Reiki practitioners. I was informed about many wonderful events happening here in the next year & I can't wait to go back and experience all the wonderful workshops ahead.
If you're looking to learn Reiki or or experience it yourself go to Holistic Learning Center of Maui.
I highly recommend it!
Susan, thank you for such a lovely healing experience you have no idea how much better I feel from our Reiki circle on the most magical super moon of the year! I am incredibly grateful Xoxo
★ ★ ★ ★ ★ – Facebook Review
I feel very blessed to have Susan as my Reiki teacher. I highly recommend her as a teacher for anyone who is wanting to learn more about working with light. Her warmth, compassion, and experience are truly amazing. I am filled with gratitude for Susan making herself available to teach others like myself how to bring the light into a sometimes very dark place. I am looking forward to continuing my learning with Susan and highly recommend her to anyone who is interested to follow their heart and learn…. Mahalo Susan for being so amazing… Sending love and light.
★ ★ ★ ★ ★ – Facebook Review